The temperature method for determining the ovulation time is a very reliable method when used correctly. Unfortunately, the application of this method has often been complicated – even with more modern fertility monitors and similar devices. – Typically, the user is asked for more than a little involvement and sometimes even some acrobatic skills. Hence, when designing and developing ovolane® our goals were user-friendliness, best ergonomics with optimal reliability. Today, we claim our system can not be outperformed as to comfort and convenience without sacrificing precision and reliability.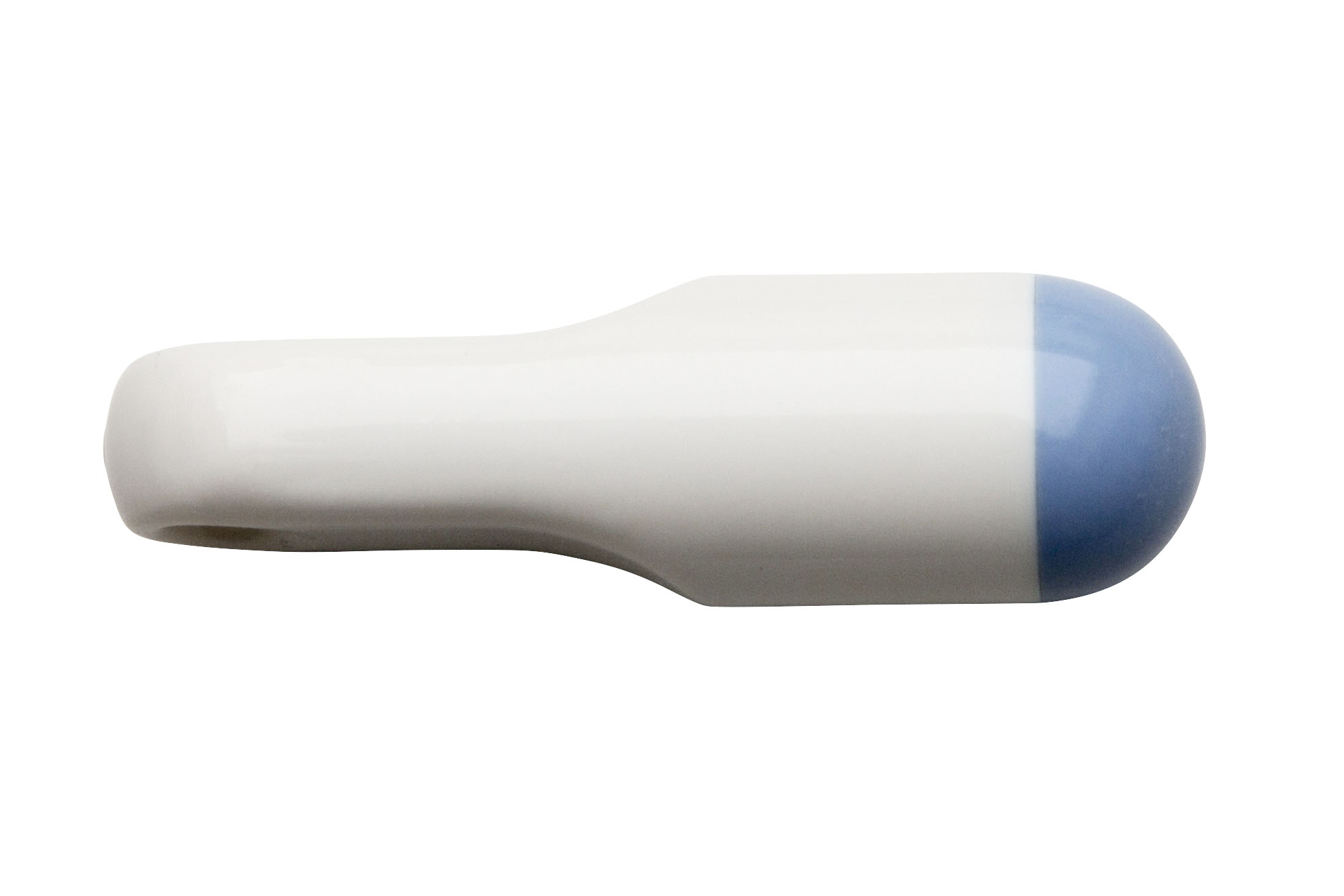 ovolane® sensor 47 mm x 14 mm
When you go to sleep, you insert the ovolane® sensor just like a tampon, just deep enough so that you can not feel it. After you wake up, you retrieve the sensor. That's it !
During the first three months of use, you should use the sensor every night apart from your period so that ovolane® can get acquainted to your individual cycle. Later, you do not need to use the sensor after ovulation until the end of your next period.
After retrieval, the ovolane® sensor automatically transmits the temperature data measured during your sleep to the ovolane® app on your smartphone. – In order for the app to receive the temperature data, make sure: – the smartphone is switched on and within range (i.e., in the same room), – Bluetooth® is enabled, – and the ovolane® app has been started
As soon as the ovolane® app has received the new temperature data, it plays a sound and graphically displays the nighttime temperature profile.
If you tap the nighttime temperature profile with the finger, the day report view appears.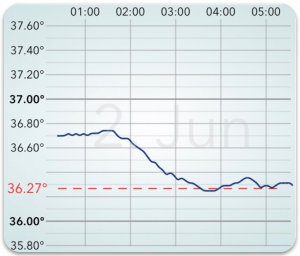 nighttime temperature profile
Important:
Ovolane® is a lifestyle product for women who need a precise ovulation monitor for their own fertility awareness.
We expressly point out that we do not offer ovolane® as a means of contraception (within the meaning of Directive 93/42/EEC).