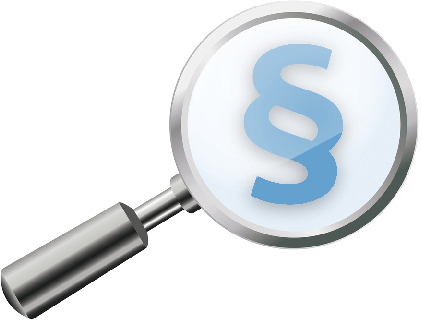 Privacy
As operators of this website, we take the protection of your personal data very seriously. We treat your personal data confidentially and in accordance with the legal requirements of the Federal Data Protection Act (BDSG), the European General Data Protection Regulation (GDPR) and this data protection declaration.
Responsible organization within the meaning of data protection laws, in particular the EU General Data Protection Regulation (GDPR), is:
bel'apps GmbH
Landwehr 233
46045 Oberhausen
Deutschland
Your rights
You can exercise the following rights at any time using the contact details of our data protection officer:
Request information about your data stored by us and it's processing,
Request correction of incorrect personal data,
Request deletion of your data stored by us,
Request restrictions of processing your data, if we are not yet allowed to delete your data due to legal obligations,
Object to the processing of your data by us and
Data portability, provided you have consented to the data processing or have entered into a contract with us.
If you have given us your consent, you can revoke it for the future at any time.
You can contact the supervisory authority responsible for you at any time with a complaint. The supervisory authority responsible for you depends on the state of your place of residence, of your work or of the alleged violation. A list of the supervisory authorities (for the non-public area) with addresses can be found at: https://www.bfdi.bund.de/EN/Home/home_node.html
Purposes of data processing by the responsible organization and by third parties
As a rule, our website can be used without providing personal data. As far as personal data (e.g. name, address or email address) is collected on our website, this is always done on a voluntary basis as far as possible.
We process your personal data only for the purposes stated in this data protection declaration. A transfer of your personal data to third parties for purposes other than those mentioned will not take place. We will only pass on your personal data to third parties if:
you have expressively given your consent,
the processing is necessary to process a contract with you,
the processing is necessary to fulfill a legal obligation,
the processing is necessary to safeguard legitimate interests and there is no reason to assume that you have an overriding legitimate interest in not disclosing your data.
The ovolane® app records your cycle data for evaluation and saves it locally on your smartphone in encrypted form. The cloud service ovolane.me transmits the encrypted and anonymous cycle data – for the purpose of data backup – to a data center located under European jurisdiction. If you lose your SmartPhone or change to a model from another manufacturer, your cycle data will remain available and can be restored on a new device.
We reserve the right to statistically evaluate the cycle data anonymously to optimize the evaluation process of the ovolane® app and, if necessary, to publish the results for scientific purposes. – The priority protection of personal data is also expressly guaranteed in this context.
As a precaution, we would like to point out that data transmission over the Internet (e.g. when communicating by e-mail) can generally have security gaps. A complete protection of the data against access by third parties is not possible.
Deletion or blocking of the data
We adhere to the principles of data avoidance and data economy. We therefore only store your personal data for as long as is necessary to achieve the purposes mentioned here or as stipulated by the various storage periods provided by law. After the respective purpose or expiry of these deadlines, the corresponding data will be routinely blocked or deleted in accordance with the statutory provisions.
Registration on our website
When registering for the use of our personalized services, some personal data is collected, such as name, address and contact information data such as telephone number and e-mail address. If you are registered with us, you can access content and services that we only offer to registered users. Registered users also have the option of changing or deleting the data provided during registration at any time. Of course, we will also provide you with information about the personal data we have stored about you at any time. We will be happy to correct or delete such data at your request, provided that there are no statutory retention requirements. To contact us in this context, please use the contact details given at the end of this data protection declaration.
Provision of chargeable services
To provide chargeable services, we might ask for additional data, such as payment details to process your order. We store this data in our systems until the statutory retention periods have expired.
Correspondence
By contacting us regarding questions of any kind by e-mail or contact form, you give us your voluntary consent for the purpose of contacting you. A valid email address is required to identify your request and respond. The specification of further data is optional. The information you provide will be stored for the purpose of processing the request and for possible follow-up questions. After your request has been dealt with, personal data will automatically be deleted.
Change of our data protection regulations
We reserve the right to adapt this data protection declaration so that it always complies with current legal requirements or to implement changes to our services in the data protection declaration, e.g. when introducing new services. The new data protection declaration will then apply to your next visit.
Questions to the data protection officer
If you have any questions about data protection, please write us an email or contact our data protection officer directly:
Nikolaus Logothetis
Reichsstr. 28a
14052 Berlin
E-Mail: info@medidat.eu
SSL encryption
This site uses SSL encryption for reasons of security and to protect the transmission of confidential content, such as the inquiries that you send to us as the site operator. You can recognize an encrypted connection by the fact that the address line of the browser changes from "http: //" to "https: //" and by the lock symbol in your browser line.
If the SSL encryption is activated, the data you transmit to us cannot be read by third parties.
Data protection declaration for the use of Facebook plugins (Like-Button)
Plugins of the social network Facebook, provider Facebook Inc., 1 Hacker Way, Menlo Park, California 94025, USA, are integrated on our pages. You can recognize the Facebook plugins by the Facebook logo or the "Like" button on our site. You can find an overview of the Facebook plugins here: http://developers.facebook.com/docs/plugins/.
When you visit our website, a direct connection is established between your browser and the Facebook server via the plug-in. As a result, Facebook receives the information that you have visited our site with your IP address. If you click the Facebook "Like" button while you are logged into your Facebook account, you can link the content of our pages to your Facebook profile. This enables Facebook to assign your visit to our website to your user account. We would like to point out that, as the provider of the pages, we have no knowledge of the content of the data transmitted or it's use by Facebook. You can find more information on this in Facebook's data protection declaration at https://www.facebook.com/policy.php.
If you do not want Facebook to be able to assign your visit to our website to your Facebook user account, please log out of your Facebook user account.
Data protection declaration for the use of Twitter
Functions of the Twitter service are integrated on our sites. These functions are offered by Twitter Inc., 1355 Market Street, Suite 900, San Francisco, CA 94103, USA. By using Twitter and the "Re-Tweet" function, the websites you visit are linked to your Twitter account and made known to other users. This data is also transmitted to Twitter. We would like to point out that, as the provider of the website, we have no knowledge of the content of the data transmitted or of it's use by Twitter. You can find more information on this in Twitter's data protection declaration at http://twitter.com/privacy.
You can change your data protection settings on Twitter in the account settings at: http://twitter.com/account/settings.